The New Rochelle Humane Society provides animal rescue services to 19 communities in Westchester County including Ardsley, Dobbs Ferry, Eastchester, Elmsford, Greenburgh, Harrison, Hartsdale, Hastings, Irvington, Larchmont, Mamaroneck, Town of Mamaroneck, New Rochelle, Pelham, Pelham Manor, Rye, Rye Brook, Scarsdale and Tarrytown.
Join them Thursday, June 13  at the Glen Island Harbour Club, Glen Island Park, New Rochelle:
Join with Us to Lift  the Lives of Injured Animals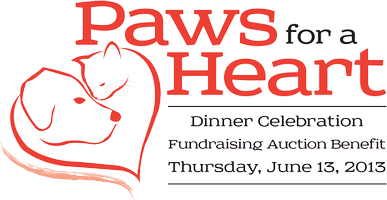 We cordially invite you to enjoy a delicious dinner, a spectacular auction and plenty of fun—all to benefit the Help Heal Fund. When an animal is severely ill or injured, the Help Heal Fund provides the means for expensive surgery and medicine, giving dogs and cats a second chance at life and finding a loving and permanent home.
Mission Statement
The New Rochelle Humane Society, founded in 1911, is a non- profit 501(c)(3) organization dedicated to promoting the human/ animal bond through the compassionate care and treatment of animals throughout the communities we serve in Westchester county and beyond. To that end, our goal is to create a living environment that is not just a shelter, but a transitional home for stray, lost, abandoned, injured, and abused animals, until they can ultimately be placed in loving permanent homes.
Through promotion of successful pet adoption, animal population control, and public education of animal welfare issues, we advance our belief that pet ownership is a lifetime commitment.
photo of Bradley by Loop Contributor